Case of the month – Implant analysis requested. Pre-implant UL1
August 19, 2021
AI in Dental Radiology – Are we there yet?
We are delighted to announce our first-of-its-kind event of AI in dental radiology. featuring an interactive talk with Dr. Vladi Dvoyris, Diagnocat.
Join us September 17th, 2021| 18:00 pm | The Wesley Hotel
Click here for more information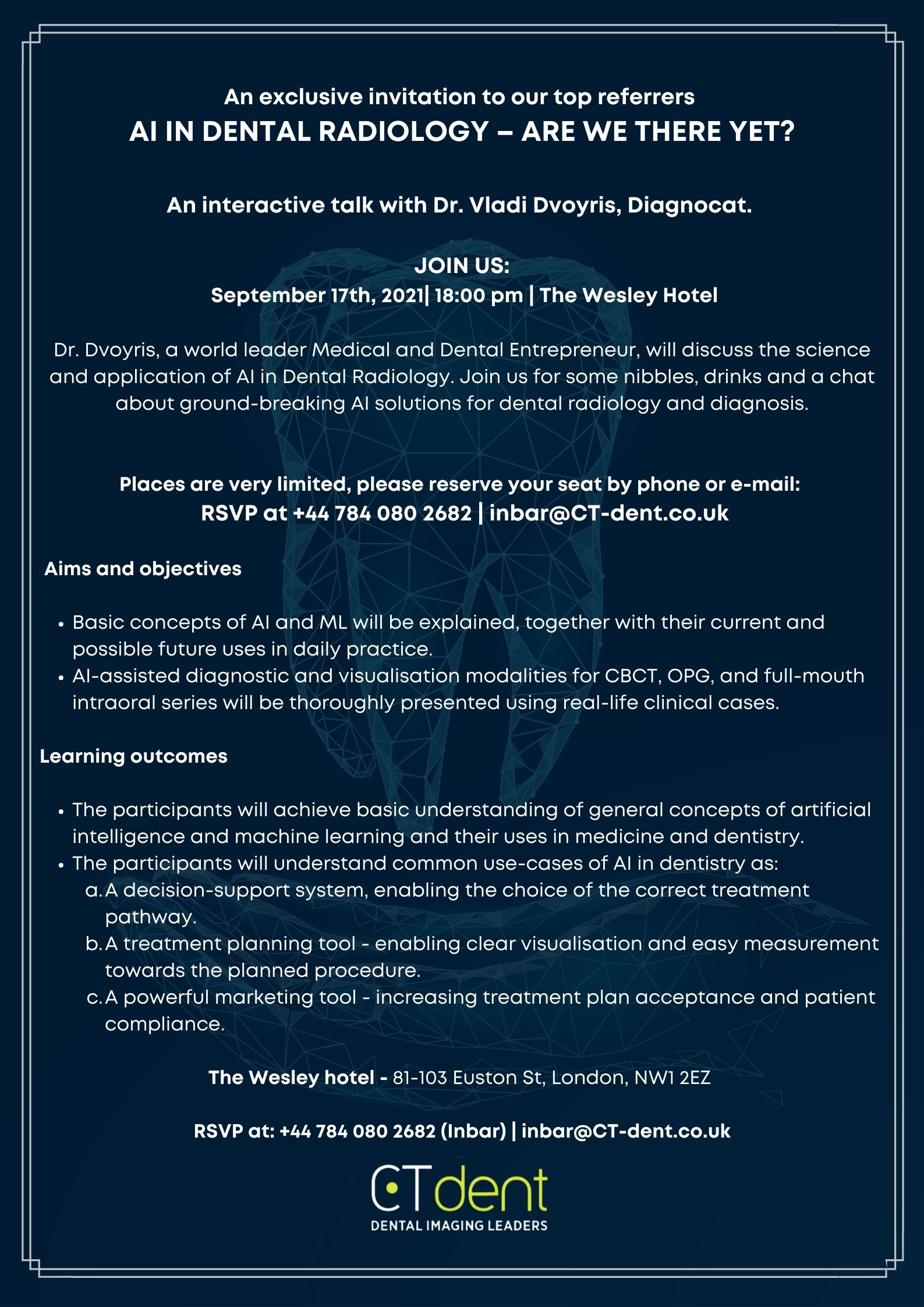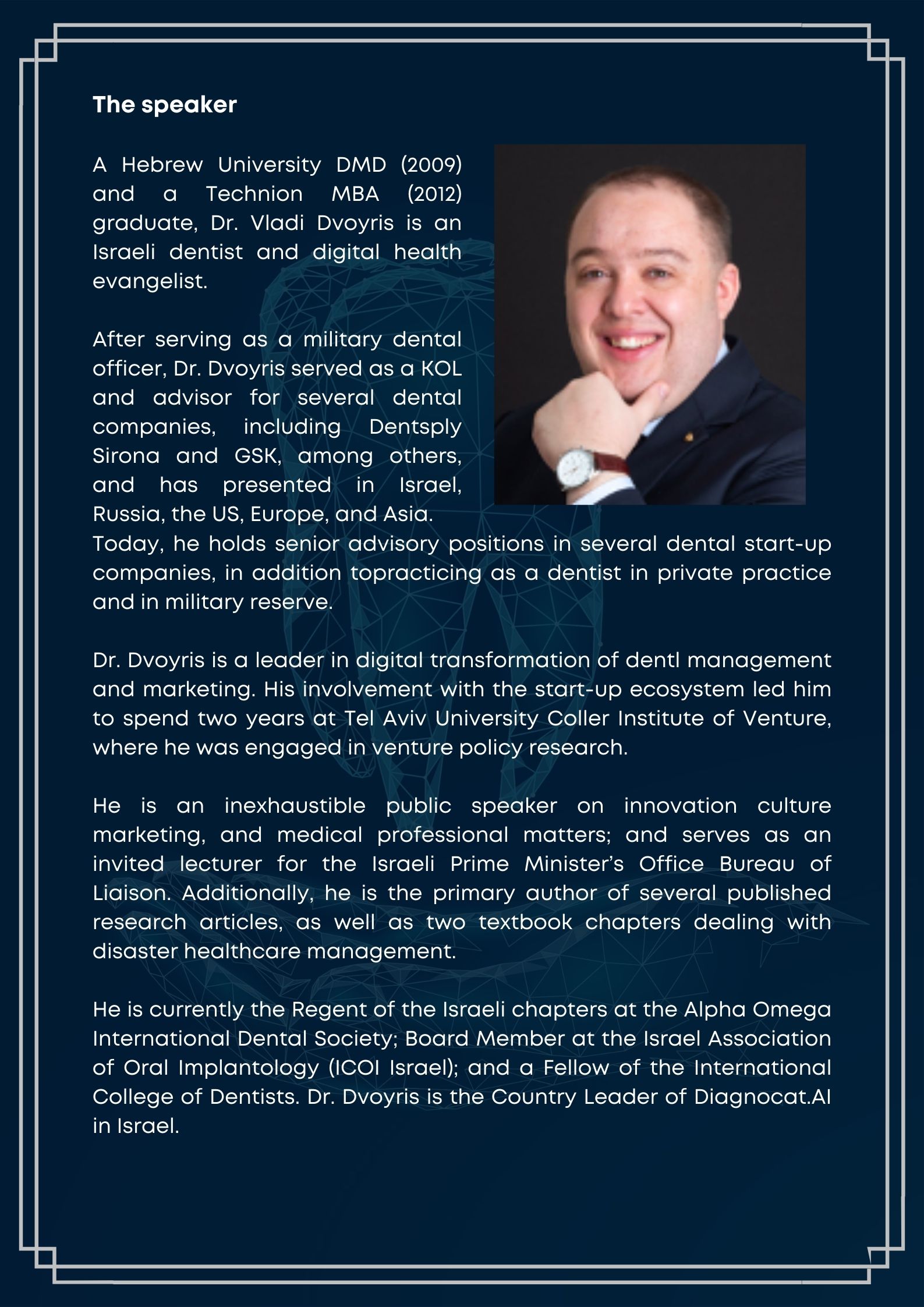 17.6.21, 18:00 at The Wesley Hotel, London.
Don't miss out, RSVP and join us for an evening that will take you a step deeper into the world of AI in Dental Radiology.
Need more information

Call Us Today
+44 (0)20 7487 5717