The Importance of CBCT in Implant Dentistry
March 12, 2019

CT Dent is exhibiting at the Digital Dentistry Show in Manchester on 30th March 2019
March 20, 2019
Meet our team at the London ADI Study Club – Improving Aesthetic and Biomechanical Precision in Implant Restorations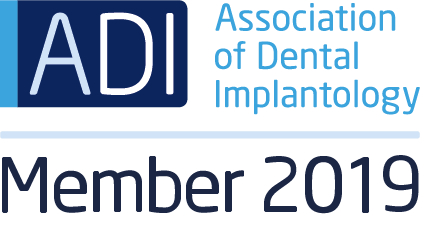 London Study Club - 28 March 2019
Improving Aesthetic and Biomechanical Precision in Implant Restorations
Presented by: Basil Mizrahi
Host: Zaki Kanaan
Date:
28 March 2019
Time:
1900 Refreshments 1930 Lecture
Location:
The British Dental Association, 64 Wimpole Street, London, W1G 8YS
Success of dental restorations should not only be measured by immediate outcomes such as patient comfort and appearance, but also by long-term survival and stability of the definitive restorations. Unlike teeth, implants have no "give" in the system and therefore precision of fit and occlusion is crucial. In addition the aesthetic appearance of the final result will be dependant on the precision of the placement of the implants. This lecture will cover various clinical techniques and treatment protocols to enhance and maintain this precision throughout treatment.
Learning Objectives:
To understand how to use temporary restorations as a guide to implant placement
To have a greater understanding of socket shield technique to enhance aesthetic outcomes
To have a greater understanding of impression techniques
To have a greater understanding of bite registration techniques
Further details on the event and booking are available here:
ADI London Study Club
CT Dent is exhibiting at this event.
We're supporting the ADI London study club on Thursday 28th March 2019. Come and speak to our team to hear about how our dental imaging services can assist you in your procedures.
Need more information

Call Us Today
+44 (0)20 7487 5717