Case of the Month – Dentoalveolar Trauma
October 29, 2019

Case of the month – Implant Planning
November 27, 2019
We're exhibiting at the ADI Members Forum 2019 in London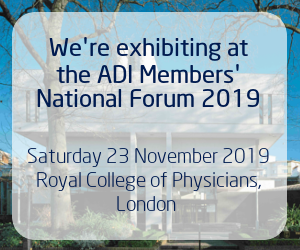 The Members' National Forum is a unique event with 24 presentations delivered by ADI members to an audience of fellow ADI members. This event takes place every two years and for many is the most stimulating dental implantology meeting in the calendar. This year they are returning to the Royal College of Physicians in London.
Attendance at this event (including all catering and a drinks reception) is free to ADI members, with just a £5 admin fee.
A wide variety of topics will be covered including peri-implantitis, full arch implantology, osseointegration of dental implants, synthetic grafting techniques and computer assisted surgery.
The event also hosts a trade exhibition. This will be a great opportunity to catch up with the latest developments in the implant market.
Further details of the event can be found here:
ADi Members Forum 2019
The ADi Members' National Forum 2019 take place on Saturday 23 November 2019 at the Royal College of Physicians in London, come and meet some of the CT Dent team at the event.
Need more information

Call Us Today
+44 (0)20 7487 5717