 Cone Beam CT (CBCT) Dental Imaging Centre
UK First Independent dental scanning centre – Established 2007
Refer your patient to 1 of 8 UK Dental Scanning Referral Centres
Latest CBCT scanners equipped with 'Dose Reduction Technology'
Dental CT scanning services used by more than 10,000 UK practices
All scans taken by qualified Radiographers
98% Positive Patient Feedback
Free cloud based PACS viewer, compatible with all devices
TRIOS® 3 Intra oral scanning: digital impressions, radiographic templates and surgical guides
Thank you for a prompt, flexible and knowledgeable service and continuing follow up to ensure customer satisfaction
I have been involved with dental implants for the last 20 years and particular with CT scanning as an aid in treatment planning since 1993.
Three-dimensional imaging is a critical part of modern diagnostic imaging for implant dentistry. It is safer and more precise than conventional imaging.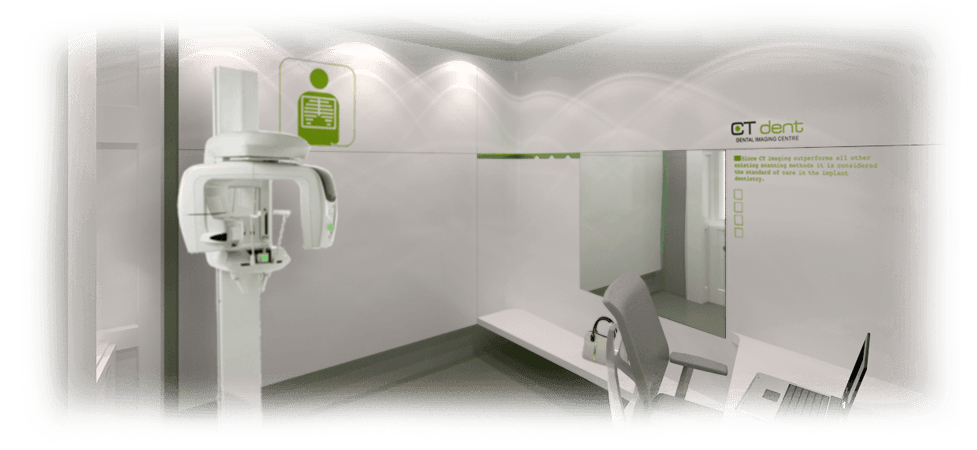 Dental Scanning ServicesCT Dent is the UK's leading dental imaging centre, established in 2007. We use the latest dental scanners from Kavo and Morrita and all scans taken by qualified Radiographers. We offer a free cloud based services and CBCT Cloud viewers; compatible with any device anytime anywhere.