Anatomical 3D Model In medical practice, the usage of anatomical models has definitely proven its efficacy. Anatomical models are extremely handy, not only for the pre-operative planning of surgeries, but also as a communication tool with patients. Throughout the industry, these models are a wide-spread phenomenon. The creation of 3D models with the Mimics Innovation Suite is incredibly user-friendly.

Some of the advantages are:

Easy and robust segmentation tools
The proven accuracy of the models
An easy link to 3D Printing
The possibility to adapt/modify the medical models with multiple design functionalities
And more…
Different tools are available, offering you:
An easy import wizard to import stacks of images
Segmentation in only 3 simple steps (thresholding, region growing, 3D calculation)
Useful and practical editing tools to optimize the 3D models (morphology operations, Boolean operations,…)
Visualization of 3D contours on the images to verify accuracy of the models
The possibility to adapt the anatomical models in 3-matic
Physically reproducing your patient's anatomy offers better insight to the complexity of the specific pathology, and provides additional information to come to a diagnosis. These models help you assess the situation and decide on a plan of action before entering the operating room, so you can be better prepared and increase your efficiency in the operating room.
Highly detailed models help to:
Accurately evaluate the patient's anatomy
Reduce surprises during surgery
Facilitate medical diagnoses
Optimize surgical procedures before you enter the operating room
Make the most of your pre-operative planning
Improve communication between you and your team members or patient
Help you as a visual reference during surgery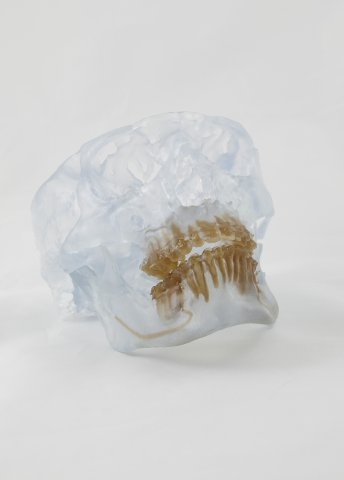 Since the models serve as a highly accurate representation of your patient, they are also perfect for checking the size of your surgical guides or for adapting the form of implants before surgery begins. No longer do you have to wait until you're in the operating room before you can bend a standard device to match your patient's anatomy. Our models make it possible to pre-bend the device. This simultaneously ensures a perfect fit and reduces time spent in the operating room.
Our anatomical models make it easier to communicate with your colleagues and patients about the treatment plan. Our production process gives you the option of coloring designated areas of interest on your model. This way you can highlight tumors, nerves, or any other anatomical structure that may affect the success of your surgical plan.
Need more information
Call Us Today
+44 (0)20 7487 5717