Trios digital impressions now available at our London branch at a special price from £40*.
December 11, 2018
Past, Present and Future CBCT
January 14, 2019
Case of the Month Pre-implant Assessment
CBCT Scanner:
Instrumentarium OP300
CBCT Imaging Protocol:
50x50x50mm, 0.125 voxel
Effective Dose:
0.05 mSv
Clinical Information:
Assessment of LL6 site for implant planning
Click here to view and manipulate this case of the month CBCT on our Cloud Viewer
Findings:
Osseous Structures:
No abnormalities detected
Dental findings:
Mandible:
recent extraction socket with bone healing in the area of 36 with residual restorative material at the surface of the crest
Impressions and recommendations:
Measurements are provided to give an approximate idea about the bone volume in the suggested implant site. An area of idiopathic osteosclerosis is seen in the area of 37. This is considered a variation of normal bony pattern and does not require any additional assessment.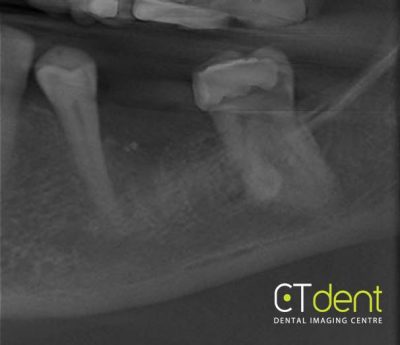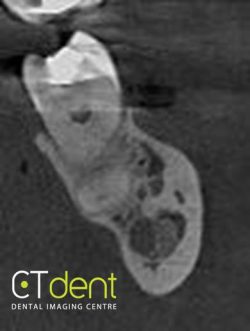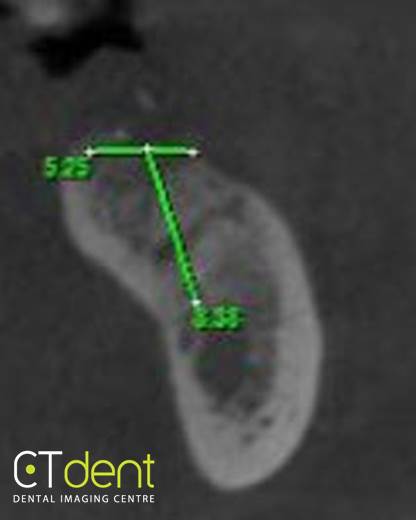 Basic Report for Pathology only. Clinical Information: Implant analysis requested. Relevant History: pre implant placement and bone levels LLQ.
Need more information

Call Us Today
+44 (0)20 7487 5717