We're exhibiting at the ADI Members Forum 2019 in London
November 12, 2019

Case of the Month – Implant Planning at Multiple Sites in the Mandible
December 30, 2019
Case of the month – Implant Planning
CBCT Scanner:
KaVo OP 3D Vision V17
CBCT Imaging Protocol:
16 cm x 6 cm, 0.25 voxel, 120 kVp 5 mAs
Effective Dose:
0.12 mSv
Clinical Information:
Pre-implant assessment of LR6 and LL6 sites
Click here to view and manipulate this case of the month CBCT on our Cloud Viewer
Dental findings
:
Severe periodontal bone loss with periapical lesion on 37. Prognosis of the tooth is poor.
Moderate generalised chronic periodontitis, periodontal evaluation is needed. The measurements included in the report are to provide an approximate idea about the bone volume in the suggested implant sites.
A small accessory canal is passing through the root of 47, this is a rare variation of anatomy, no further evaluation needed. The bone in the area of 46 (LR6) is in intermediate stages of healing.
The following are selected images from the volume illustrating major findings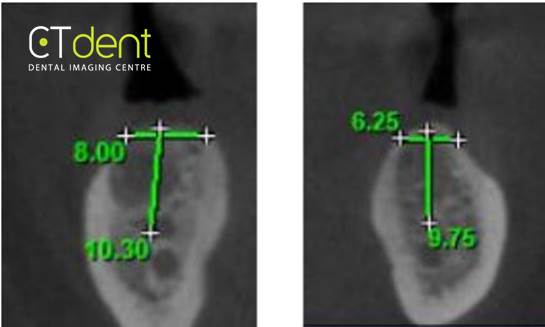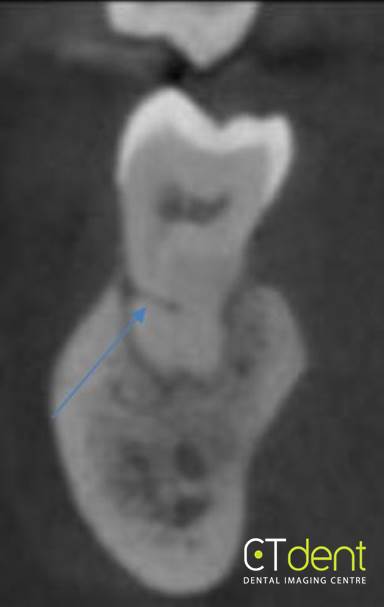 Clinical Information: Pre-implant assessment of LR6 and LL6 sites
Need more information

Call Us Today
+44 (0)20 7487 5717